Your diesel's clutch is inevitably going to wear out over time.
 The repair of your clutch is a simple maintenance service, especially when compared to the price of repairing or replacing your transmission.
Modern diesel trucks have advanced far beyond their predecessors to the point that your diesel's clutch can operate at peak performance for over 75,000 miles. It's important to note that owners of diesel vehicles should not take this benchmark for granted. The lifespan of your diesel's clutch is dependent on your commitment to routine maintenance for your vehicle. Driving your truck in rugged conditions and exposing it to the elements means it will start to show signs of wear much earlier than 75,000 miles.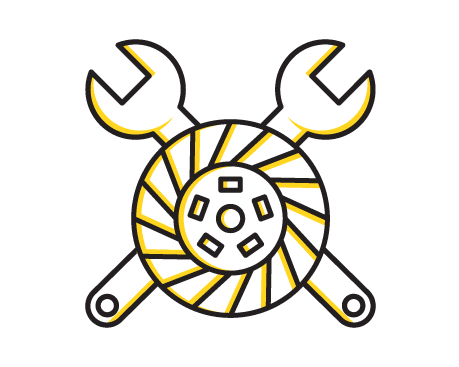 Diesel Doctors are transmission experts for diesel trucks and vehicles. If you're experiencing a loss of engine power as the result of a diesel clutch problem, our team will be able to diagnose, service, and repair your clutch. Even if it something as small as a slip in your clutch, it is in your best interest to stop by and see us immediately. A small problem will cause much larger issues over time and eventually cause a complete breakdown.
In addition to clutch repairs and clutch replacement, Diesel Doctors can also assist in high-performance clutch installs as well as heavy-duty diesel clutch replacements.
If you think that your diesel truck is having clutch issues, bring it by Diesel Doctors and have one of our ASE certified mechanics run a diagnostics test to help pinpoint the issue. This can help to prevent further costly transmission repairs.
SCHEDULE YOUR SERVICE TODAY