Diesel Suspension Repair and Upgrade Service
Your diesel vehicle's suspension has a lot to do with your family's safety and comfort when you are on the road. This is the case regardless of whether your diesel is used as your daily driver, heavy hauling, or you're taking it off-road.
HOW DO I KNOW WHEN MY SUSPENSION NEEDS SERVICE?
There are many telltale signs that your diesel truck is experiencing suspension issues. These symptoms include:
» A TOUGHER RIDE
» LOUD CLANGS OR BANGS WHEN TAKING A BUMP
» OVERALL DIFFICULTY STEERING YOUR DIESEL VEHICLE
All of these constitute the need for diesel suspension repair or maintenance. Additionally, we see these problems arise more often in vehicles that haul heavier loads or are driven extremely rough. We do still see wear on your diesel vehicle caused by daily driving as well, so never assume that you're in the clear if you're not taking your diesel truck off-road or hauling loads.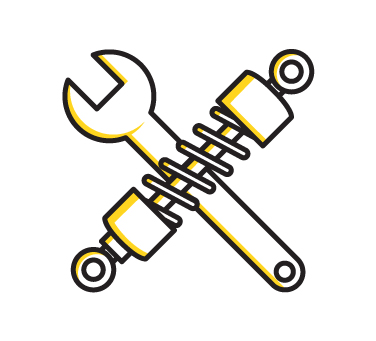 Diesel Doctors' ASE certified mechanics can handle all different types of suspension work such as adjustments, suspension tuning, repairs, replacements, and maintenance. Our mechanics will take the time to optimize your suspension to keep the road under you a smooth one.
Our team of mechanics can also assist you with any diesel suspension upgrades that you'd like to get for your diesel truck. At Diesel Doctors, we're dedicated to making sure you get the most from your diesel vehicle. We can provide aftermarket parts to boost your suspension performance and provide the installation for you as well.
No matter how big or small your suspension repair, service, or install is, our certified mechanics are ready to help. Stop by Diesel Doctors today and see why people keep coming back for their diesel repairs and services!
SCHEDULE YOUR SERVICE TODAY